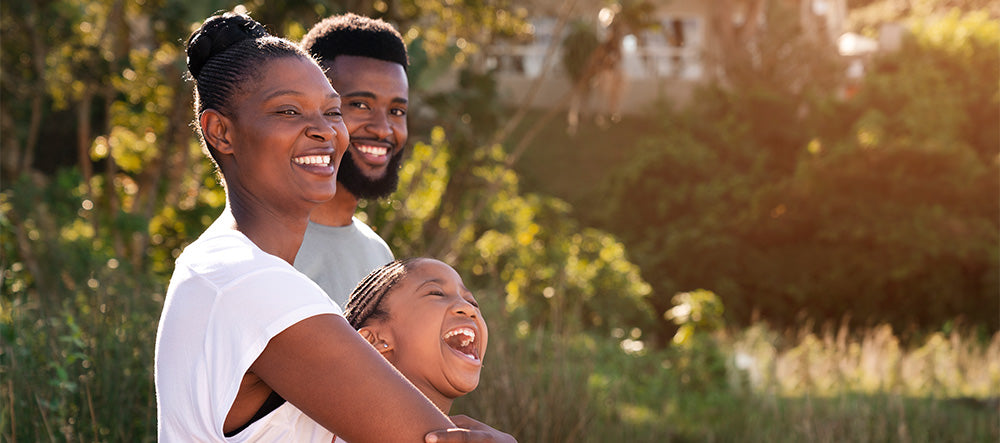 Seasonal Wellness & Immune Boosters for the Family
We live a fast-paced modern lifestyle where all too often we neglect our health and well-being by not aligning with the correct nutritional support needed to keep our immune systems healthy and functioning, increasing our risk of infections, diseases, and aging. Together with seasonal changes and incremental doses of daily stress we further compromise our immune system, metabolism, mood, allergies, weight, and overall health before we even leave our front door to start our day.
Stress reduces your ability to fight viral infections and cancer by up to 50% and acute stress increases the number of neutrophils, which are involved in inflammation and tissue damage by up to 300% increasing the risk of developing autoimmune diseases, such as rheumatoid arthritis and multiple sclerosis.
Winter lowers our body temperature, reduces our exposure to sunlight, increases our appetite, and decreases our physical activity all of which lead to lower levels of vitamin D, melatonin, and serotonin in our body, increasing our risk of infections such as colds and flu, as well as respiratory problems, like asthma and bronchitis. Similarly, Spring can trigger allergies and hay fever from the high pollen count in the air. While Summer and Autumn can improve our mood, we need to be aware of the risks of dehydration, heat exhaustion, food poisoning, hormonal imbalance, insulin resistance, mood swings, and weight gain or loss.
We can ensure a better future for our health naturally when we support ourselves and our family with the range of immune boosters and vitamin care from NOW Foods® which work from the inside out - where it most counts.
Simple Steps for Natural Health
There is no need to beat yourself up or feel guilty about bad lifestyle habits and nutritional gaps in your diet; simply add one good habit to your daily routine by topping up with feel-good natural health support every morning to boost your immune system and protect you against seasonal sickness every day of the year.
To NOW Foods®, natural means products as close to nature as possible, formulated without artificial ingredients and minimally processed. To demonstrate its commitment to natural products, NOW has earned a Good Manufacturing Practices (GMP) certification from the Natural Products Association (NPA) and is also a member of the NPA's TruLabel Program. NOW's dedication to testing raw materials through finished products sets them apart and ultimately meets its mission of supporting people to live healthier lives.
Being prepared for the season ahead is forethought in action. Start the daily habit of boosting your body for optimum health and energy NOW so you are ready to sail through every stressful or seasonal change.
NOW FOODS® IMMUNE SUPPORT GUIDE:
WHOLE BODY FUNCTION:
Healthy Liver and Brain: N-acetyl cysteine (NAC) (R449) is a free radical protector with selenium and Molybdenum for cellular health - your protective shield and wellness all-star! NOW's NAC antioxidant support offers a versatile supplement that promotes overall wellness. It maintains healthy glutathione levels, supports respiratory and bronchial health, supports liver health, and promotes brain function and overall immune support.
Metabolism for Skin Health: Biotin 5000mcg (R199), also called Vitamin B7, is necessary for normal growth and body function. All B vitamins help the body to convert food (carbohydrates) into fuel (glucose), which is used to produce energy. They help the body metabolize fats and protein. Like all B vitamins, Biotin is water-soluble, which means that the body does not store it. Biotin forms an essential part of B complex vitamins that are needed for healthy skin, hair, eyes, and liver, and help the nervous system function properly.
Feel Good Stress Relief: Ashwagandha 450mg (R339.00) is an Ayurvedic Adaptogen generally used as an "adaptogen", helping your body adapt to typical daily stress. It promotes relaxation and can promote better overall sleep quality, something everyone needs more of! Preliminary data ALSO suggest that Ashwagandha supports a healthy immune system.
HAPPY HEALTHY GUT:
ELDERBERRY HERBAL SUPPORT:
Elderberry has been recognized for its high nutritive value, especially for its potent free radical scavenging vitamins and anthocyanins. It is truly among nature's sweet and healthy surprises. NOW® offers a variety to be enjoyed by the whole family.
Elderberry Lozenges for Adults and Children: As a century's old tradition, elderberry has been used by herbalists as a tonic to maintain health and well-being. Sambucus Zinc-C Lozenges (R299) contain 10:1 Elderberry concentrate with Zinc and Vitamin C for their critical immune-supporting properties and can be taken by the whole family.
STRUCTURAL & CARDIOVASCULAR HEALTH:
Sunshine Vitamin D: Vitamin D is normally obtained from our daily diets and produced by the skin from the ultraviolet energy of the sun; however, as it is not abundant in food and more people avoid sun exposure, Vitamin D supplementation becomes increasingly necessary to ensure your body receives an adequate supply. Why Vitamin D-3? It strengthens the immune and maintains bone health by promoting calcium absorption in the bloodstream which in turn helps maintain strong teeth, bones, and muscle health. NOW Foods® offers a variety of highly absorbable Vitamin D-3 veg caps available in 1000IU 180 soft gels (R219), 2000IU 120 soft gels (R179) and extra strength 5000IU 120 soft gels (R369), as well as a 1000IU 180 chewables (R249).
By taking vitamins and immune boosters, you are investing wisely in your health and well-being, providing your body with the essential nutrients and antioxidants it needs, so you can enhance your immune system, prevent deficiencies, and reduce the risk of chronic diseases down the line. NOW Foods® provide daily health support that saves you money on medical expenses, treatments, and medications and delivers immediate well-being to improve your energy, mood, and productivity, in both your personal and professional life.
ABOUT:
NOW Foods® are an independent global brand and family-owned manufacturer of natural products. Our priority is to provide products that are as close to nature as possible, free of adulterants, minimally processed, and comprehensively tested. We use clean ingredients that are non-GMO and organic, whenever possible, and qualify all ingredient suppliers and conduct independent inspections to make sure raw materials meet NOW's high-quality standards. NOW Foods® health supplements and vitamins are available in South Africa to SHOP at Takealot, Wellness Warehouse, Faithful to Nature, and independent wellness stores. Shop directly from the official distributor, DS International Distribution at www.dsinternational.co.za.